A purse seine is a type of surrounding net with a lot of rings along the bottom of the net. A vertical wall of netting is used to surround the school of fish. Once the circle is complete, the net is drawn together like a draw-string bag, constraining the fish. The fish are then hauled aboard within the net, pumped to the deck, or scooped into smaller brail nets and lifted aboard.
A purse seine is the most important and most frequently used fishing gear to catch schooling pelagic species, such as sardines or tuna.
Sometimes purse seine nets are deliberately set on dolphins, in order to catch tuna that swim with them. For example the Pacific Alliance for Sustainable Tuna (PAST) Northeastern Tropical Pacific Purse Seine yellowfin and skipjack tuna fishery involves the deliberate targeting of dolphins by purse seine boats to find tuna. As a result of this fishing method, dolphins are killed and injured and thrown back to the sea, and research has shown that this type of fishing has also negatively impacted both dolphin birth rates and calf survival rates.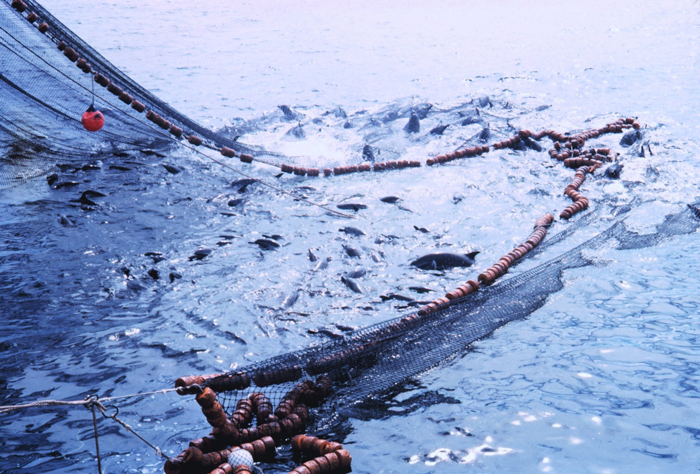 In addition the increasingly used practice of encircling floating objects, so called fish aggregating devices (FADs), increases the capture of small sized and immature fish aggregating around such devices during purse seining operations.
Fish Aggregation Devices
Fish Aggregating Devices (FADs) are used to attract fish seeking a spot to hide within the big blue, by creating a shadow on the surface which attracts fish. The earliest FADs were made from natural material such as driftwood and trees. Today FADs can be made from a variety of materials, including bamboo floats, plastic ribbons, palm fronds and old nets. The PEW Charitable Trust is estimating that 47,000 - 105,000 drifting FADs are deployed into the oceans each year.
The operation is the same of as in purse seining. FAD fishing is widespread and growing due to its increased efficiency, because more fish are caught with less effort. FADs are used in a lot of different places with different targeted species. They are used to catch almost half of the world's tuna and is driving the overfishing of bigeye tuna across the Pacific Ocean.
FADs heavily impact on juvenile fish of various species, prohibiting them from enjoying at least one reproduction cycle before being caught. Furthermore, FADs cause high levels of bycatch and the plastics used in the process often end up floating ocean waste.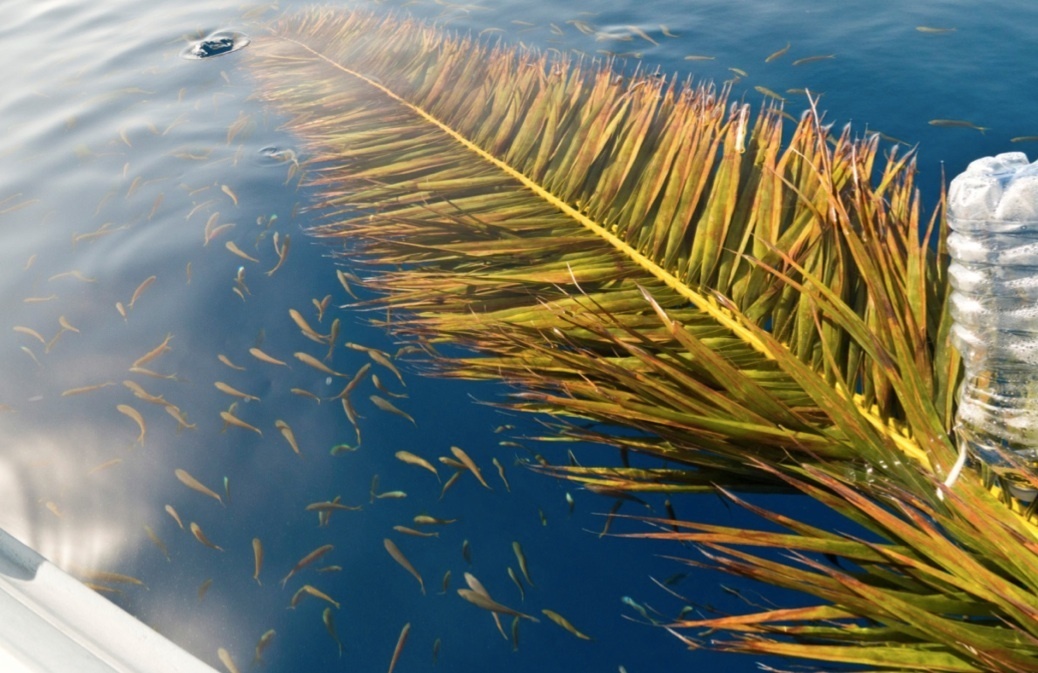 ---
Learn more about the techniques of modern fisheries here.