Skip to main content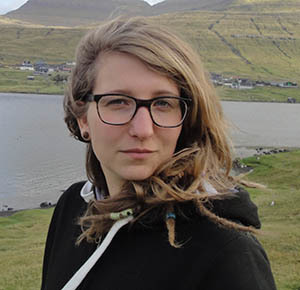 Valeska Diemel
Director – Valeska has been in love with the ocean and all its creatures since she was very little. Becoming a marine biologist and activist to spent her life working for the health of the ocean was all she wanted to do. Valeska is currently studying MSc Marine Biology at the University of Bremen and is a trained scientific diver.
She has previously worked Greenpeace and Sea Shepherd in Germany. In 2015 she joined The Black Fish and is the director of the German charity since spring 2016.
"Industrial fishing can't be compared to any other form we're exploiting non-human animals today. Nowhere else are so many individuals dying every day unnoticed and unheard. One reason that this can happen is that it takes place completely out of sight, far out on the open ocean where nobody is watching. With our work we can actually show people what is happening in the fishing industry."
---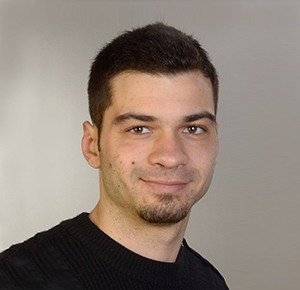 Sofian Zerelli
Citizen Inspector Network Coordinator – Sofian grew up on the Mediterranean coast in Tunisia, where he started developing an affinity for the sea at an early age. After moving to Germany at age 19 to study environmental engineering, Sofian started to look for a way of giving back to the sea and joining the fight of ocean activists around the world to protect the blue heart of our planet.
After getting first involved in 2015 he is now part of the team coordinating the Citizen Inspector Network, training new people, planning and carrying out investigations.
"The fact that I'm able to do a variety of different activities that are not necessarily related to each other within the same organization is one of the things I like most about The Black Fish. There are no boxes that one has to fit in, everyone can use any type of skill they have and apply them to different projects or fields of expertise to make a difference for our oceans."
---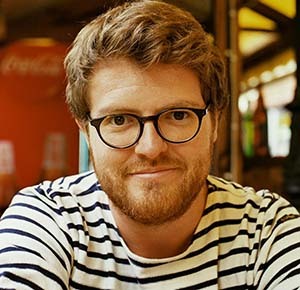 Josef Specht
Organiser – Always looking for new and exciting forms of civic engagement Josef was volunteering for several environmental organisations in the past. He organized German courses for refugees and worked for campact, a petition platform for democratic policy change.
He is currently studying MSc Social Politics at Bremen University. He is a founding member of The Black Fish Germany, where he is organising regional and national events, projects and campaigns.
"Illegal fishing is not only an environmental issue, but an severe social justice issue. The work of The Black Fish is important, because it shows people what is actually happening in the european fishing industry. Crime and injustice need to be uncovered!"
---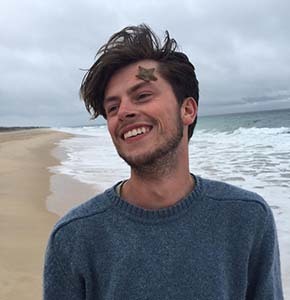 Jack William
UK Coordinator - Jack grew up on the coast in Devon and spent much of his time in the water. He has been a self-professed naturalist since he can remember and joined Greenpeace when he was 12. Now as a Masters of marine biology finalist he hopes to continue working for change in the oceans. He is also involved in activism fighting food waste and marine plastic through other organisations.
"I have my Grandma to thank for my love of the natural world, she inspired me but now everywhere I look is evidence of degradation. Our main lifeline as humans is the ocean, it is out great global regulator, not to mention being beautiful, so I aim to do all I can to help protect it. I love the Black Fish for its direct message against illegal overfishing and its active role in making a difference in protecting our ecosystem. It is such a great group of passionate people actually doing something!"
---
---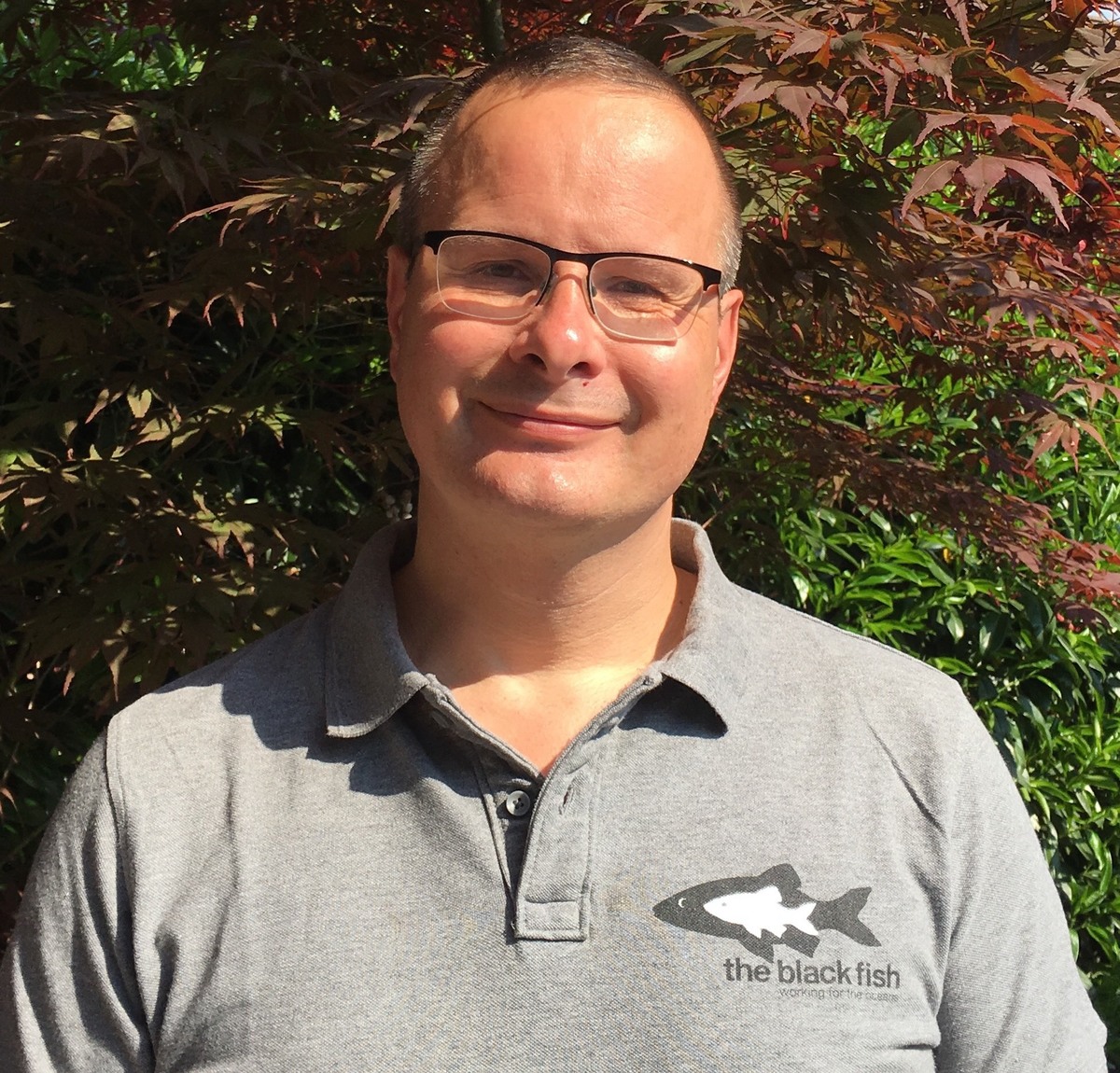 Hans Korpershoek
System Administrator - Hans always felt a strong connection to nature and animals. He also always felt passionately in support for animal rights and the marine environment. He became concerned about the state of the oceans and had the feeling that he had to do something about it.
This was his reason to join The Black Fish in 2012. As a system administrator he delivers Internet services that helps The Black Fish to get the most out of technology to accelerate our mission with more impact.
---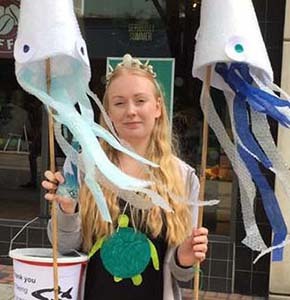 Caitlin Cunningham
International Social Media Administrator - From as long as she can remember, Caitlin has loved the mystery and wonder of the ocean. This passion never ceased and she became a budding marine biologist and ocean activist.
She is currently working towards a MSc in Marine Biology through the University of Southampton, though she is currently studying abroad at the University of North Carolina, Wilmington. By far her biggest passion is The Black Fish, starting by volunteering on stalls almost four years ago, to now coordinating the international social media channels.
"I love the passion everyone at The Black Fish has and I firmly believe we can help make a positive change for our oceans!"
---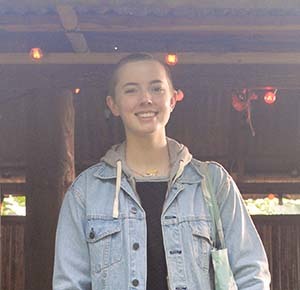 Kaitlyn Elverson
Social Media Administrator UK - Kaitlyn grew up in Leicester and was fortunate to travel a lot as a child. She is studying BSc Wildlife Conservation at Nottingham Trent University with a hope to pursue a career in marine conservation or biology.
"I discovered The Black Fish at a vegan market in Nottingham and saw their passion for protecting the things I love and instantly wanted to be involved. I hope to gain more experience whilst promoting something I believe in and spreading a positive message for a sustainable future that
includes healthy oceans."
---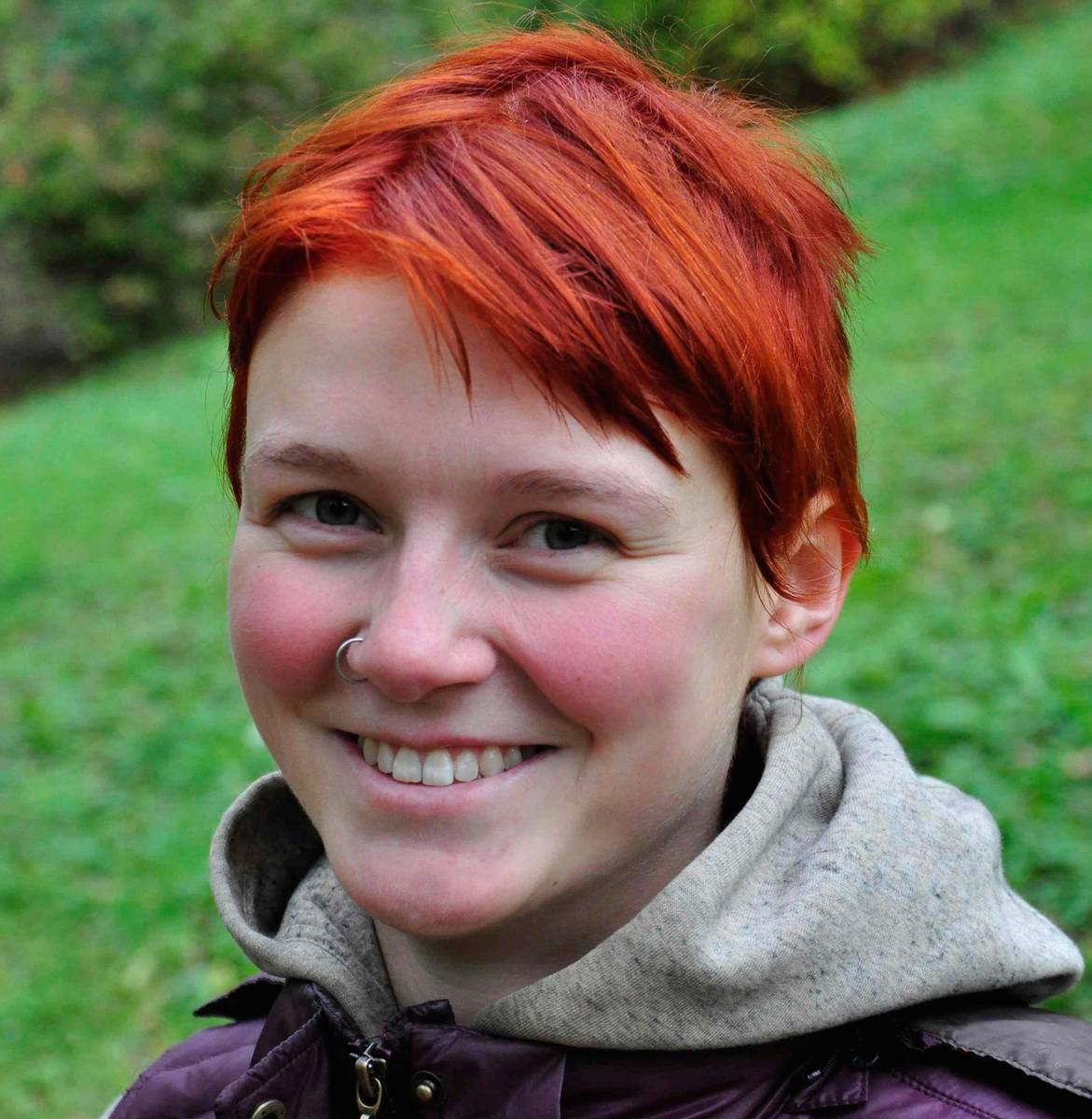 Ann-Sophie Bohm-Eisenbrandt
Social Media Administrator DE - Ann-Sophie has always been a very compassionate person, fighting for animal rights and environmental issues. Not mourning about the problems in the world, but trying to solve them is her motto. Shortly she will start to study MSc International Area Studies in Halle, while working in a constituency office. Ann-Sophie is a trained Citizen Inspector and now looking forward to join her first investigation.
"Most people think, that fishes are just cold lifeless things, which cannot feel any pain and fear. But fishes are sensitive beings with the right to live without being hurt. Besides, the enormous dimension of industrial fishing does not only kill and torture millions of sentient beings; it also causes huge unrepairable damages to natural ecosystems. These practices have to be stopped!"
---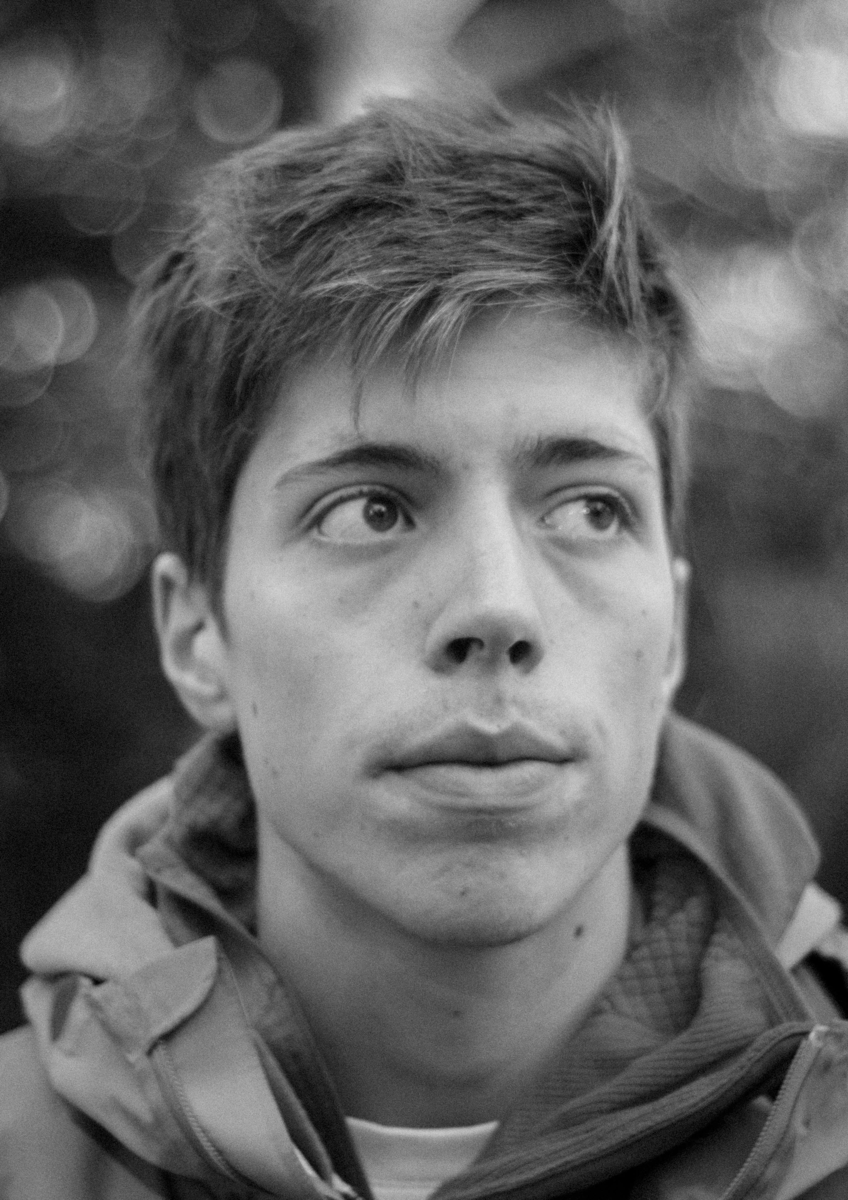 Benjamin Post
Designer and Photographer - Benny is an up and coming marine biologist, who uses his passion for Photography, Design and Music for combating environmental issues. As a founding member of The Black Fish Deutschland, he has been participating in many actions and is a trained Citizen Inspector. Benny is also one of the creators and authors of the blog An Outpost of Progress.
Soon to begin a PhD in Phytoplankton ecology and computational modeling, he sees great need for not just basic research, but applied environmental conservation.
"The Black Fish was my introduction to the environmental movement, and I couldn't be happier with this group of friends, trying to make a difference together. The current economic paradigm is not geared for sustainability, and eventually our oceans, forest, and grasslands will collapse if there is no decided action on the part of us humans."
---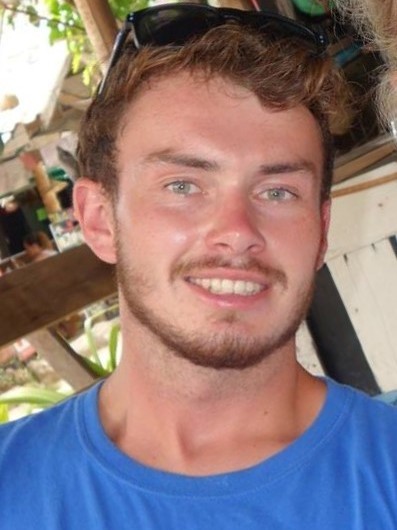 Andrew Ball
Filmmaker and Photographer - Andy is an underwater filmmaker and photographer. During his marine biology degree, he decided his enthusiasm lied more behind documenting species and ecosystems through a lens. Since then he has spent considerable amounts of his own personal time documenting the underwater world with his camera; including camping on his own amongst rockpools, living with locals in the Philippines for a month, documenting a new population of Giant gobies in the UK, and photographed the Great Barrier Reef bleaching event. He currently works as an underwater cameraman and content creator for Cornwall based Hydro Motion Media C.I.C.
"I think The Black Fish is tackling one of the most underrepresented environmental issues of our generation. I am proud to have been offered the opportunity to use my enthusiasm for media to spread awareness of the fantastic work The Black Fish is carrying out."
---