Skip to main content
Dear friends of The Black Fish,
Today we've got some great and important news for you! This summer we decided to to give our organisation a new look. We wanted to invent a new organisation and present ourselves contemporarily. That is why we decided to do a rebranding! A new name, a new logo, a stronger thematic focus.
Why such a rebranding? Our old name "The Black Fish" often led to confusion, especially after the release of the documentary "Blackfish" in 2013. Moreover, we used to disappear on the internet because of the high number of marine conservation NGOs, so we wanted to stand out more as a reputable and independent NGO.
A rebranding is a complex and expensive process. Therefore, we were looking for a partner, who would support us and we were not disappointed: The Hamburg based design agency MUTABOR helped us pro bono with the development of a corporate design.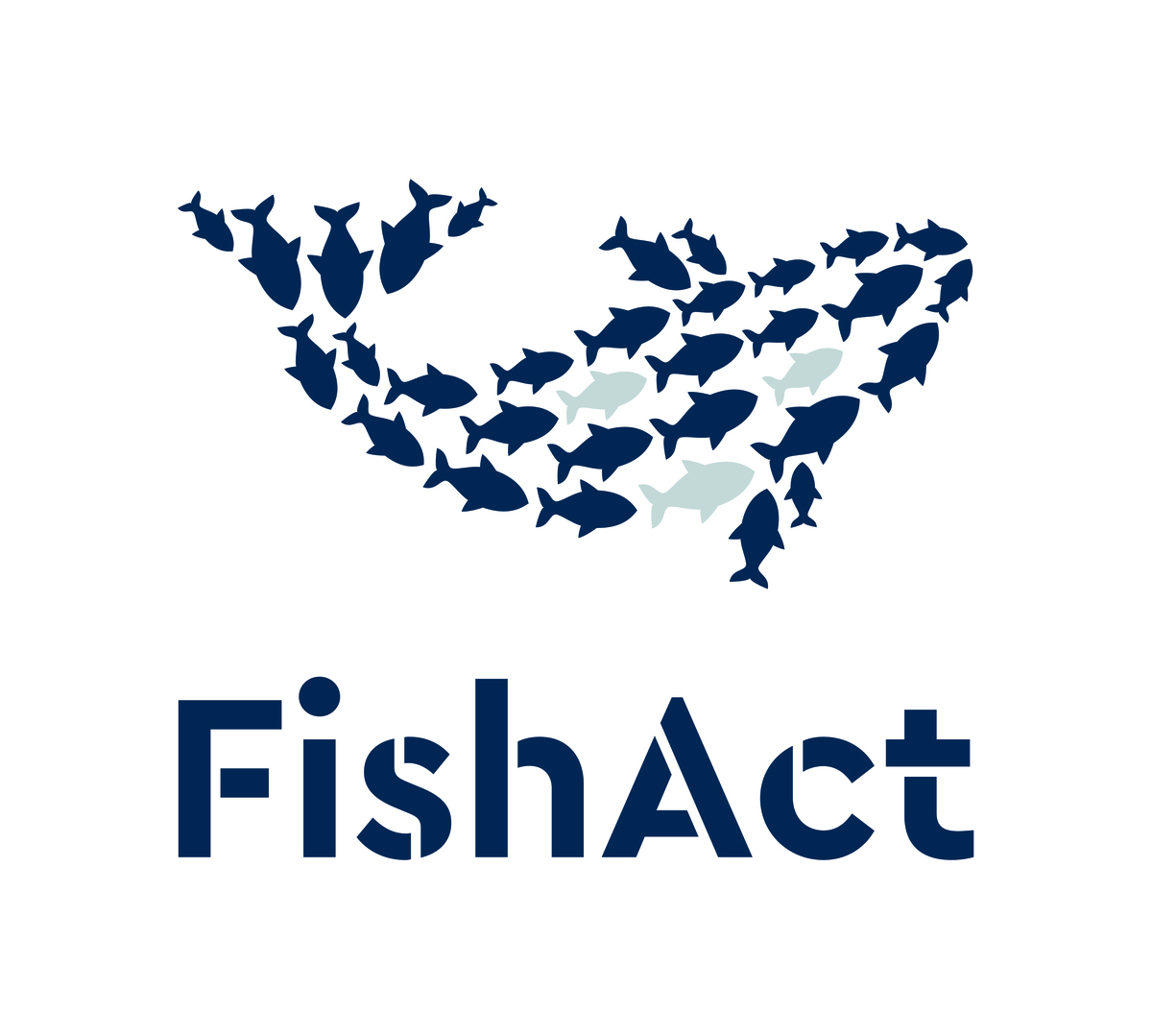 Our new name FishAct combines our focus on fish and fisheries with the word "act", which has got two meanings: taking action and law. Therefore the name is a direct hint, that our organisation combines the fight against violations of conservation laws of European fisheries with environmental activism.
But there was a bigger idea emerging, going beyond the development of "just" a new logo: based on the gloomy prediction by Canadian scientist, that under a business as usual scenario all fish stocks will be depleted by 2048, MUTABOR created a mutable logo.

As a symbol of decreasing fish stocks one fish will disappear from the logo every year, until all 30 fish will be gone in 2048. The disappearance of the logo fish is thereby based on real scientific data of European fish stocks. The good news: The negative process can be stopped and fish can return to the logo, by positive developments in fisheries policy and campaign achievements of FishAct.

We believe in the urgency and need to highlight this important issue in a creative and sustainable way. A quick glance at the logo is enough to understand the state of the ocean. It is a symbol of both, warning and hope and a constant opportunity for communication."- Michael Gollong, creative director at MUTABOR.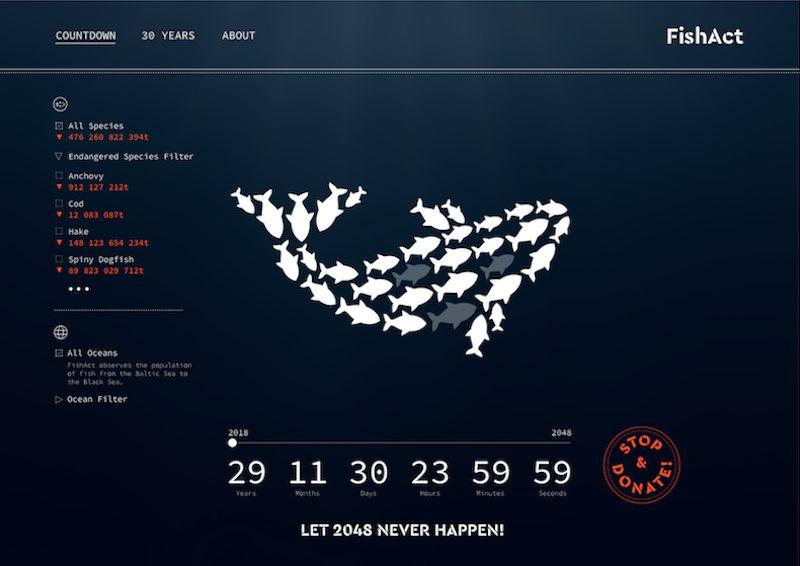 In addition to our new logo we will launch a microsite in spring 2019, where the development of fish stocks in Europe can be experienced in real-time. On this website our logo forms the base for the whole infographic, which gives detailed insights into the biology and threat of many European fish species.
Today we start the countdown of 30 years. But we stand up to this dark future scenario, by collecting evidence of illegal fishing activities, bringing the issue to policy makers and the public and creating a diverse and innovative movement for ocean conservation: FishAct.
The rebranding process is ongoing and won't be completed until spring next year. We will change everything bit by bit, but you'll come across our old name, logo and website in the next months, so don't be confused. We will keep you updated and informed!
We really hope that you're as excited as we are about the upcoming change! If you have any questions or feedback, please don't hesitate to get in contact any time.
Warm regards,
The FishAct Team