Skip to main content
During August 2014 The Black Fish ran an investigation with over 100 port inspections of fishing ports along Sweden's west coast. Primary objective was to locate illegally modified lobster (nephrop) trawl nets, which were introduced to reduce cod by-catch but remain in use to this day.
The Black Fish spotted illegally modified nets in three ports, in all of which nets were found in which the fitted grid was not properly attached to the net on the bottom side. In the main harbour at Öckerö illegal nets were found stacked on the dock, on the island of Rörö a net was observed with chains attached to weigh down the net, allowing cod to be caught. One vessel was spotted landing nephrops at Rörö while immediatedly upon return, fixing the grid to its net. This is an indication that the net was not properly attached while at sea. In the port of Smögen various nets were observed that were not adequately attached to their grids on one end.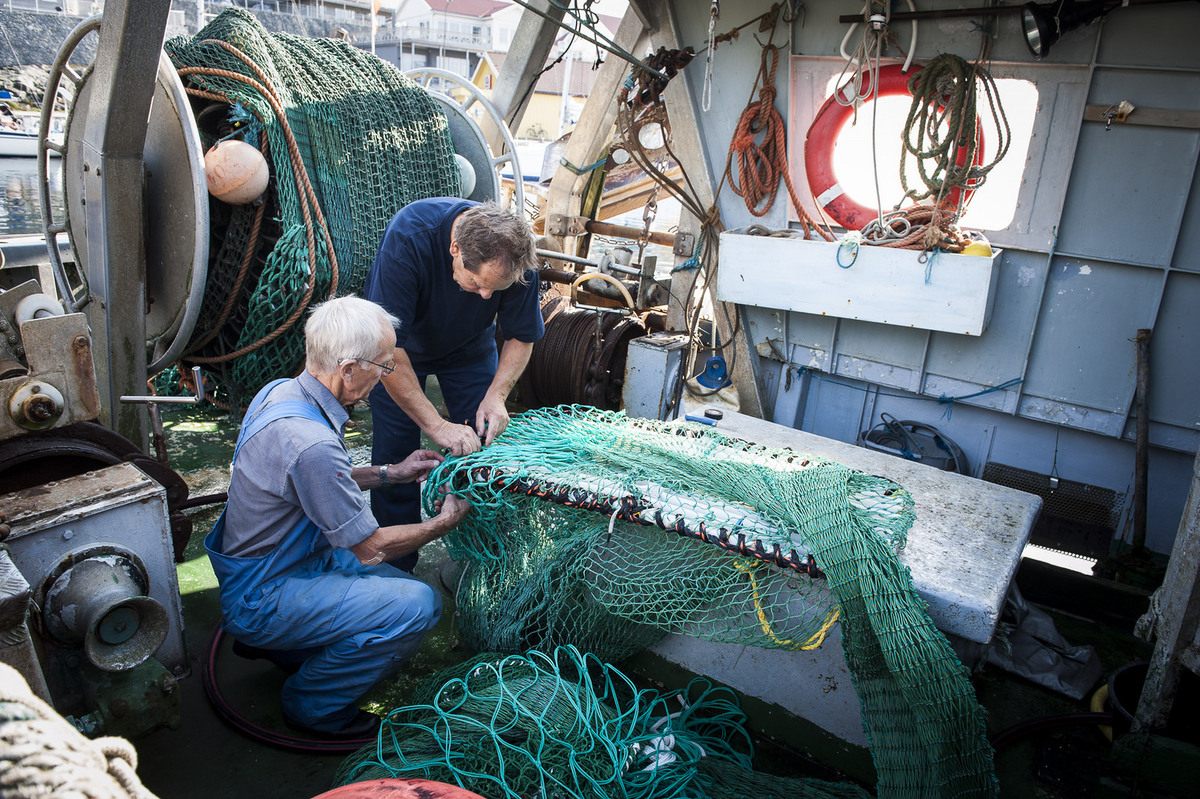 Two fishermen in Rörö, fixing the grid to its net after landing nephrops (August 2014).